Why FWA
The Fiduciary Duty
A FIDUCIARY OBLIGATION TO PUT YOUR INTERESTS FIRST
Fiduciaries like FOCUS Wealth Advisors, LLC are Registered Investment Advisors with a fiduciary duty to their clients. This means we have a legal obligation to always act in your best interest. Brokers and "hybrid" registered investment advisors are not always obligated to act as fiduciaries and can sell investment products for commissions.
NOT ALL ADVISORS ARE OBLIGATED TO PUT YOUR INTERESTS FIRST
Is your advisor truly your advocate? Conduct your own assessment on any firm you might consider engaging.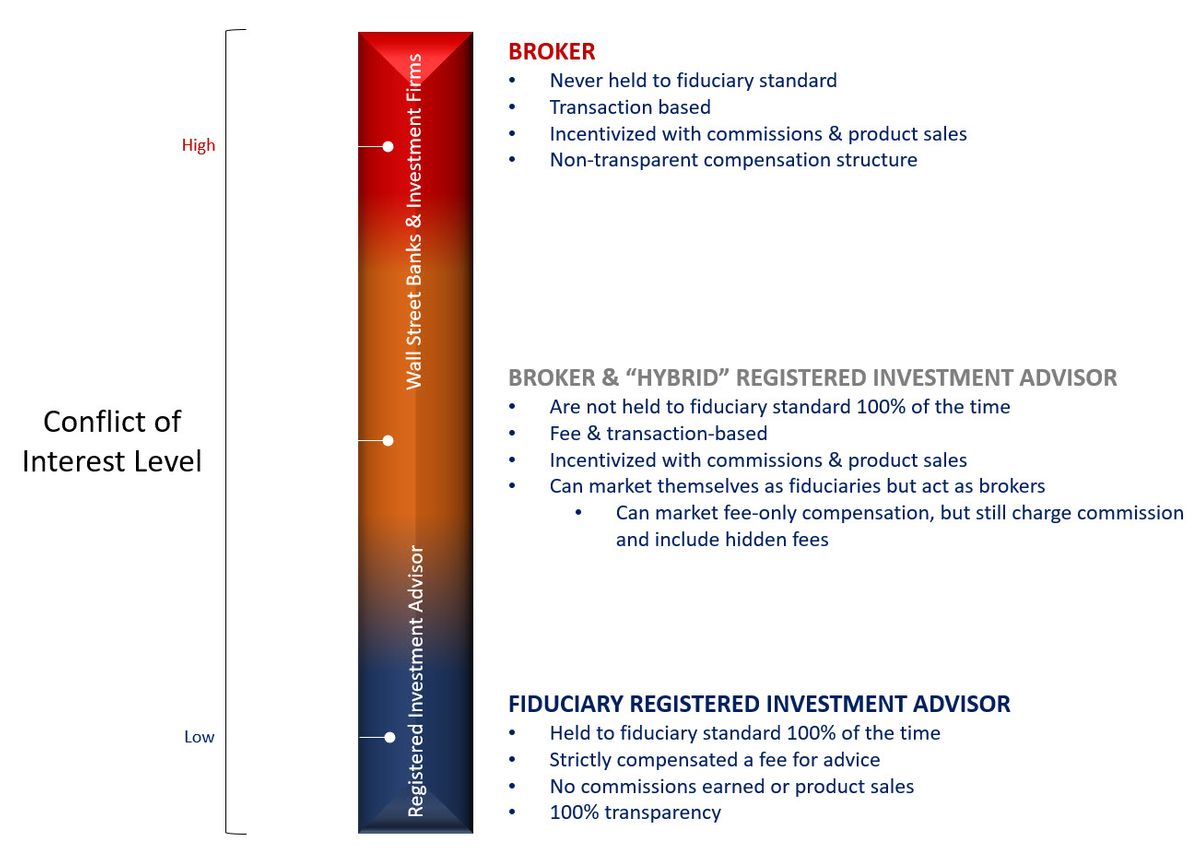 QUESTIONS TO ASK YOUR ADVISOR
1. Do you or your firm offer in-house/proprietary investment products? This identifies conflicts of interest. If the advisor or their firm utilizes their own products they could be double dipping, meaning you could be paying them product fees on top of management fees. FOCUS Wealth Advisors, LLC has no proprietary products and utilizes an open architecture which means our advisors can invest in any security that is publicly traded; we use what is best for our clients.
2. Do you carry a series 6 or series 7 license? This identifies if someone carries a brokerage license. If they do, they are not held to a fiduciary standard 100% of the time and can be paid commission in non-transparent ways on products they sell. Advisors with FOCUS Wealth Advisors, LLC are Investment Advisors, not Brokers. We do not hold series 6 or a series 7 licenses and are not paid commissions.
To see whether your advisor is a Fiduciary Investment Advisor or a Broker. click HERE
For additional resources to use when evaluating and selecting a Fiduciary Investment Advisor. CLick Here